-50 DKP!!!!
Thank christ - hurrah for the weekend!!!
I finally got back to raiding with Dominion, after a couple of weekends away with Candu (my pet Brigand), and boy does absence make the heart grow fonder. We spent Friday night exploring some new content added for the l33t raid guilds and I had a blast - not least because of
this
(see piccy)You need to turn the speakers up to get the best effect... Anyways the raid loved the link, and we may have wiped because I was busy watching it at one point, so sorry about that Torranto.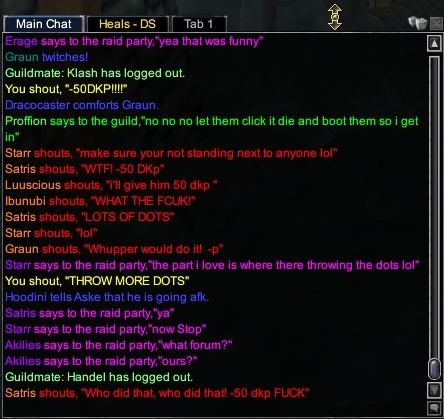 We have also been blessed with some sunny and windy weather in the last few days, something to get excited about as this is now prime kite flying season!! Woo hoo for that! I managed to get some flying done with a Revolution EXP, a little different from the kites I usually drive around.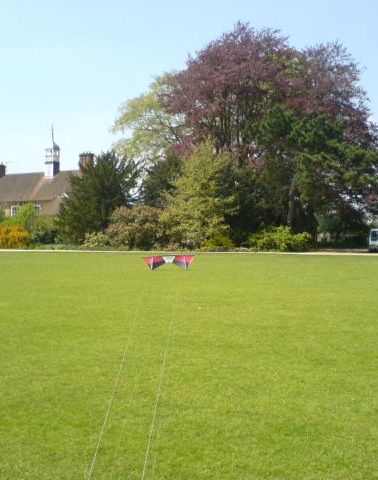 It certainly was a lot of fun, after a few early crashes I stopped over controlling the kite and started to use small input movements. The signature Rev dive - stop maneuver looks fantastic when the kite finishes 6 inches off of the floor and then just reverses away. Ill post more on these great kites next week, when I have had a few more hours with one. For now - I have to dash, it's my mums birthdayMonday (happy birthday mum!) So I need to go and jump on a train.
In the mean time - enjoy the link, it's great to be back Dominion :) Now go THROW MORE DOTS!!!
Laters